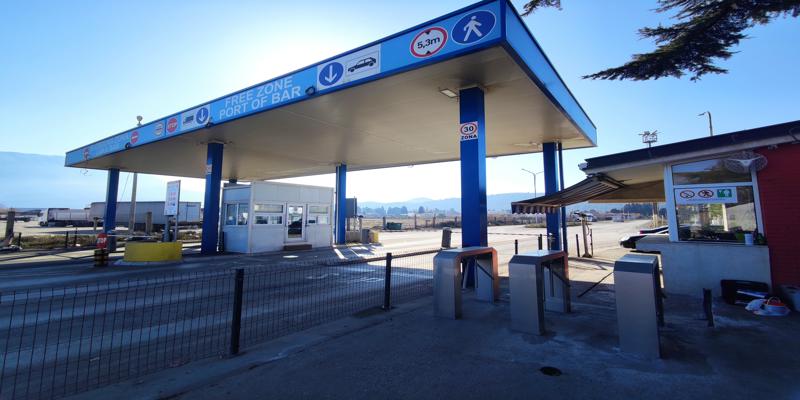 Pilot action of the Port of Bar: work in progress
Overview
Port of Bar is implementing LASTING project which represents a cross-border project aimed to the regional coordination and streamlining of passenger flows within the Lower Adriatic area and into the Trans-European Transport Network (TEN-T), calling for the relaunch of the Pan-European Corridor VIII.
Port of Bar, as the main port in Montenegro and regional hub in which all three transport modes are included – road, rail and maritime transport – has had an increasing demand for higher safety, especially having in mind the main standard related to the security issues that port must meet - the ISPS Code (International Ship and Port Facility Security).
Among numerous activities implemented through LASTING project, Port of Bar has started activities related to its pilot action - installation of RFID "Radio Frequency Identification" equipment and barriers for the main gate of the port. The pilot project is related to development of innovative software (Port Community System upgrade) for control of entrance and exit flows from/to the port and purchase of RFID equipment and barriers for the main gate of the port.
The port has begun with installation of RFID equipment and barriers this week.
Such innovation, thanks to LASTING project, will enable the port to follow the ISPS code related to maritime safety and security, and to improve the efficiency, safety and security of transport services and competitiveness by implementing necessary international standards.
Moreover, all visitors of the ports (passengers/workers/drivers/seamen) who enter or exit from the port will be registered automatically at the gate in the Port Community System by using RFID equipment.